Dolphin Eco Adventure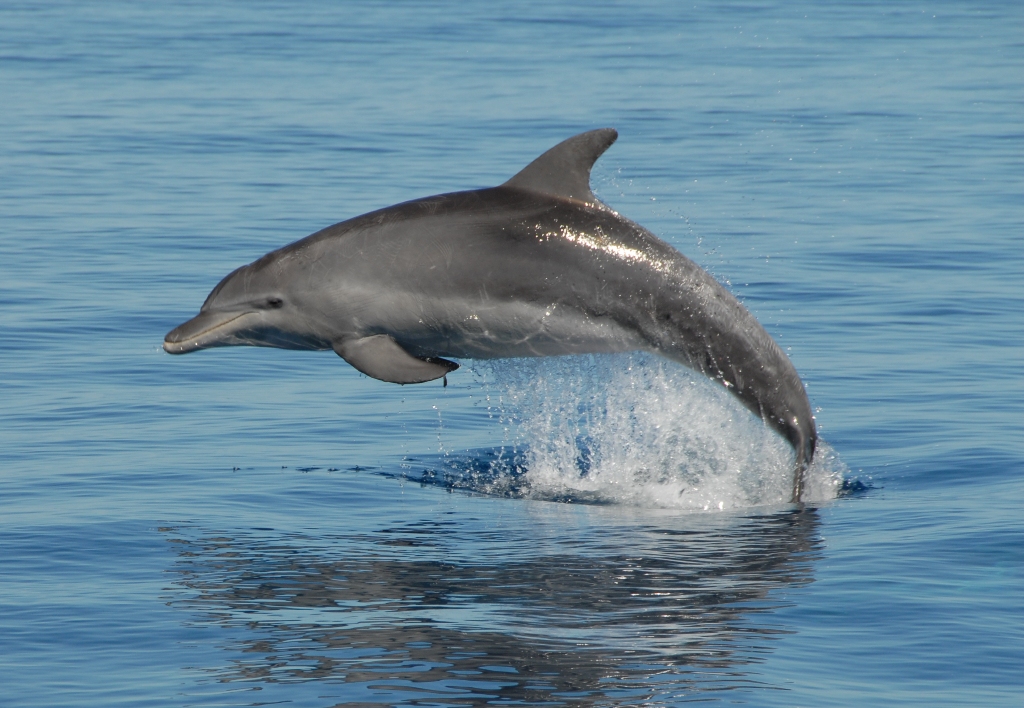 Trvanie: 4 Hodín (cca.)
Poloha: Hervey Bay, QLD
With over 35 years experience, Blue Dolphin
Marine Tours offers an unbeatable marine
and adventure tour in Queensland aboard a comfortable, multi
award-winning sailing vessel the Blue Dolphin.

Cruise the calm waters of the Great

Sandy Strait and explore the untouched west coast of World Heritage listed
Fraser Island and the pristine Pelican Bank on the Fraser Island Eco Sailing
Adventure.

A morning of adventure awaits with

ample time to swim off the inviting waters of K'gari (Fraser Island) or Pelican Bank,
try out the boom net on the back of the boat as it sails between locations or
test your balance or simply relax on the exclusive Lilly pad.

Blue Dolphin Marine Tours takes guests

to the heart of the dolphin's playground and with a focus on discovering the
abundant marine life; guests may encounter pods of Bottlenose dolphins,
Australian humpback dolphins, or even dugongs, fish and turtles.

The Dolphin Eco Adventure

is the perfect half day tour to explore the Fraser Coast's natural environment,
discover the playful marine life and create memories to last a lifetime.

TOUR

FEATURES
Eco friendly, award winning, modern sailing vessel

Lowest
carbon footprint

Low
passenger numbers

Nearly
30 years experience with marine mammals

Morning
tea including tea, coffee and soft drink

Exclusive Lilly pad

Boom net

Free Wi-Fi on board so you can instantly share your photos

Plenty of shaded seating

Fully licensed

Suitable for all ages



The morning Dolphin Cruise is on the waters of the Great Sandy Straits by Hervey Bay and K'gari (Fraser Island). Here we look for the bottlenose dolphins (aduncas) and the Australian humpback dolphins (sousa sahulensis), which is a lesser known species. Both of these species reside in small residential pods of up to 20 and are found around Hervey Bay and Fraser Island. The waters are also home to dugongs, turtles, seabirds and other marine life.


Our dolphin watching tours started back in December 1996 and we have maintained a 90% to 95 % success rate for finding the dolphins.

The bottlenose dolphin is the better known of the two species and we now have about 25 individuals we can recognise by their dorsal fin. We have been working on a photo id catalogue for the last couple of years.

The Australian humpback dolphin is a little bit smaller and a little harder to find and photograph them can be a difficult task but can be well worth it. Most guests have never seen this species before so it is always a good day when we see them.

The dugongs of the Great Sandy Straits have been heavily impacted upon in the recent years by floods down the Mary and Susan River systems and the loss of the sea grass beds. On the days that we encounter a dugong it is a great bonus for all on board.

Dolphin Eco Adventure Tour Details

Season: November to July

Times: Departs the marina at 8.30am and returns approx 12.30 hours. Please arrive 15 minutes earlier than departure time.

Location: Berth B5,Great Sandy Straits Marina, Buccaneer Drive, Urangan, Hervey Bay, Queensland, 4655, Australia